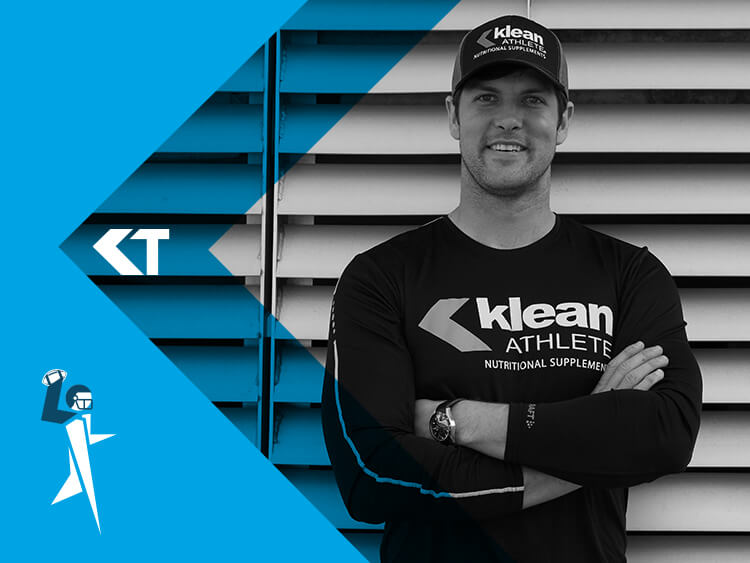 Kevin McDermott
Sponsored Athlete
Football
Klean Team sponsored athlete Kevin McDermott is an American football long snapper. McDermott uses Klean Athlete® sports nutrition supplements in his training regime to support his body to be able to perform at its peak.
He says: "I am a Klean Athlete because of integrity; every Klean Athlete product is NSF Certified for Sport®, which means I can trust what I'm putting in my body in order to compete at the highest level."
At Klean, we pride ourselves on the fact that our products contain everything athletes need and nothing they don't, meaning athletes like McDermott can have complete trust in the supplements they're using.
Klean Athlete products are incredibly versatile and can be used in a variety of recipes. Find inspiration for tasty breakfast recipes, including Pancakes and Cinnamon French Toast, HERE.