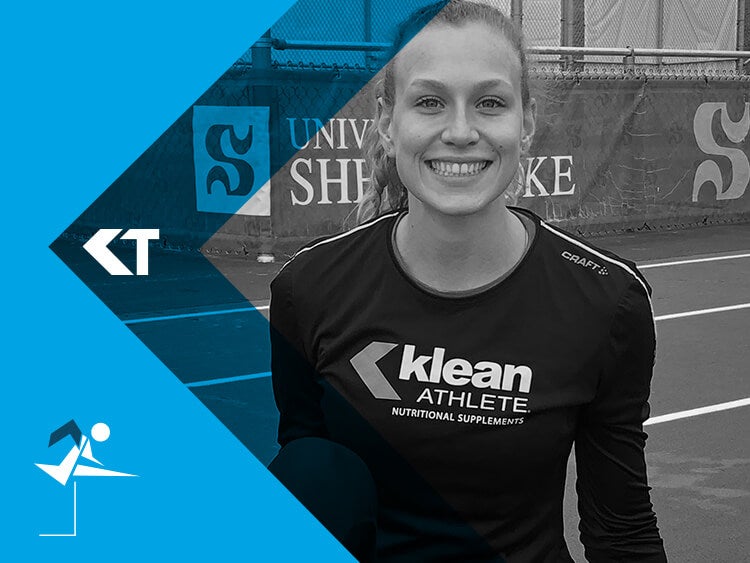 Maité Bouchard
Sponsored Athlete
Track & Field
Track and field athlete and 800m runner Maite Bouchard is a proud sponsored athlete on the Klean Athlete team.
"I am a Klean Athlete because I'm incredibly passionate about my sport and living a healthy lifestyle. Knowing that Klean Athlete® supplements are NSF Certified for Sport® and ensuring that what I put in my body is clean is super important. Having this confidence, I can focus on achieving my goals on the track, worry‐free."
Bouchard was the USports 600m Champion in 2017. At the 2018 Canadian Championships, Bouchard won the bronze medal in the 800m run and silver medal winner at the 2018 USports Track and Field Championships. Bouchard was named to Team Canada for the Pan American Games in 2019, competing in the women's 800.
Explore how you can use nutritient timing to achieve your best as an athlete HERE.