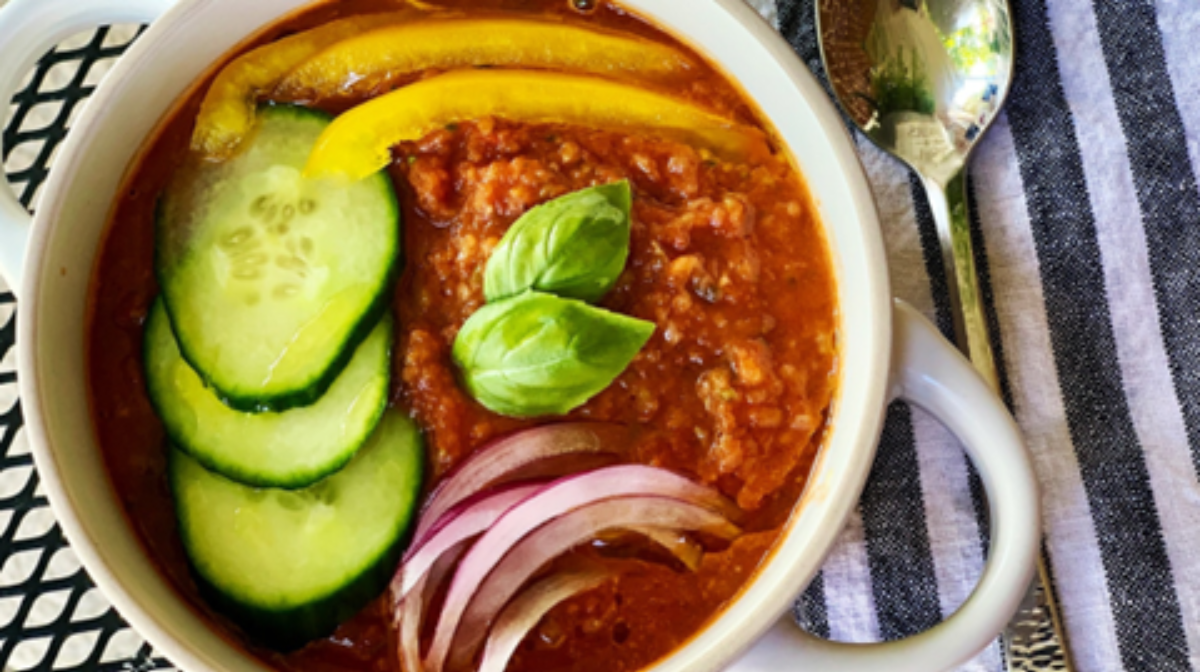 Whether you're looking for something light or a quick meal to fuel your day, soup is a great option. In the warmer months, your appetite may not be as prevalent, but it's important to fuel your body with the best nutrition throughout the year.
Traditionally, you would think of soup as a winter-warming recipe. Don't worry, we've got plenty of protein soup recipes for you to try – but this one comes with a twist!
For those who want to eat a high protein soup all year round, we've got the perfect gazpacho recipe for you to try. Served cold, this tasty gazpacho recipe delivers protein in each serving, while providing you with delicious flavor.
To make this gazpacho soup, we incorporate two of our favorite sports supplements; Klean Hydration Powder and Klean Isolate Powder. Carry on reading to discover how to make this delicious high-protein soup from the comfort of your own home.