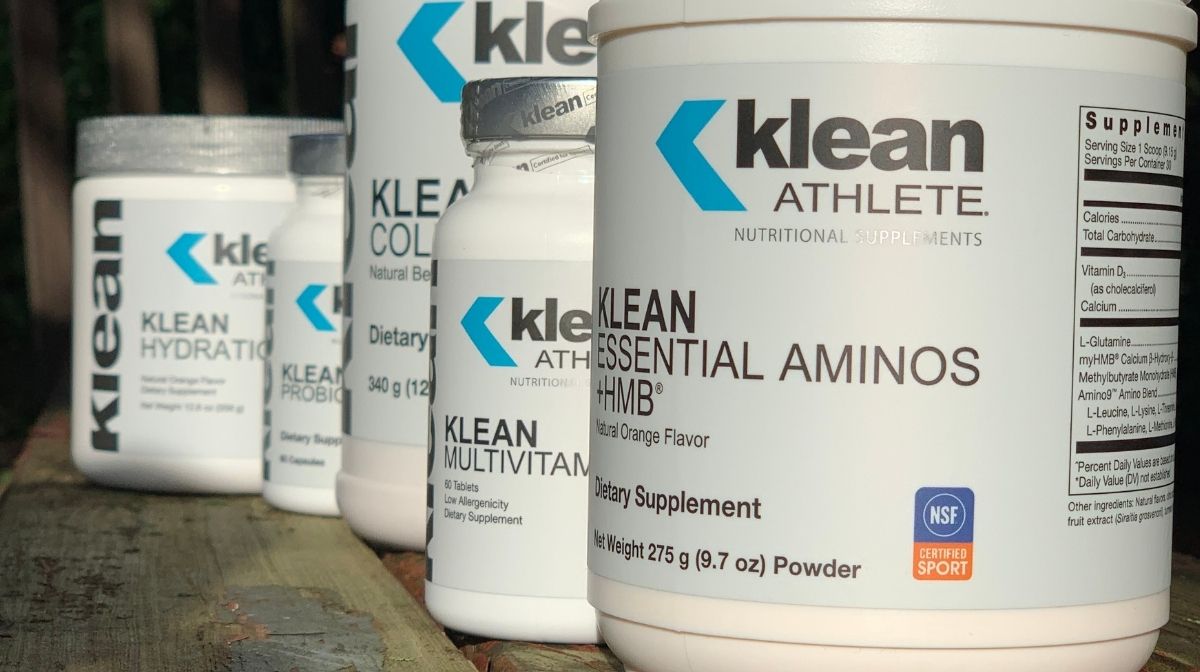 A healthy athlete is a more effective athlete; we believe that building a solid nutritional base is key to peak performance.
Developed through sound science, containing everything you need and nothing that you don't, the Klean Athlete range comprises targeted products that promote peak performance by fueling everyone from weekend warriors to pro athletes with a nutritional base designed to support their training and overall wellbeing – it's the clean choice for athletes to achieve their performance goals.
Klean Athlete products GMO-free and formulated without wheat, gluten, artificial coloring, flavoring, or sweeteners, and are recommended by athletes, coaches, and healthcare professionals, thanks in part to our NSF Certified for Sport® label.
NSF Certified for Sport® Nutritional Supplements
What you put into your body, is what you get out of it. That's why we're proud to partner with NSF Certified for Sport® to ensure that each and every Klean Athlete product is third-party certified.
The Certified for Sport® program certifies that what is on the label is in the bottle and that the product does not contain unsafe levels of contaminants, prohibited substances, or masking agents.
When it comes to quality and safety certifications for dietary supplements, NSF International is considered the gold standard. NSF International is the leading accredited third-party certifier of dietary supplements, functional foods, and dietary supplement raw ingredients (ANSI-Accredited Product Certification Body -Accreditation #0216).
The program is recognized by the NFL®, NFL Players Association®, MLB®, MLB® Players Association, PGA®, LPGA® and Canadian Centre for Ethics in Sports®.
Certified supplements must meet rigorous standards that include comprehensive lab testing and extensive evaluation of the manufacturing process to ensure contaminated substances or hidden ingredients are not added to a product.
The Complete Klean Collection
Explore the benefits of each product in the Klean Athlete collection and discover how they can help you to build a solid nutritional base on your journey to peak performance:
Klean-D
When to use: Daily.
Key benefits: Designed for athletes who primarily train indoors and get minimal exposure to sunlight. Klean-D contributes to healthy plasma vitamin D levels and helps muscles to recover after intense exercise or injury.‡