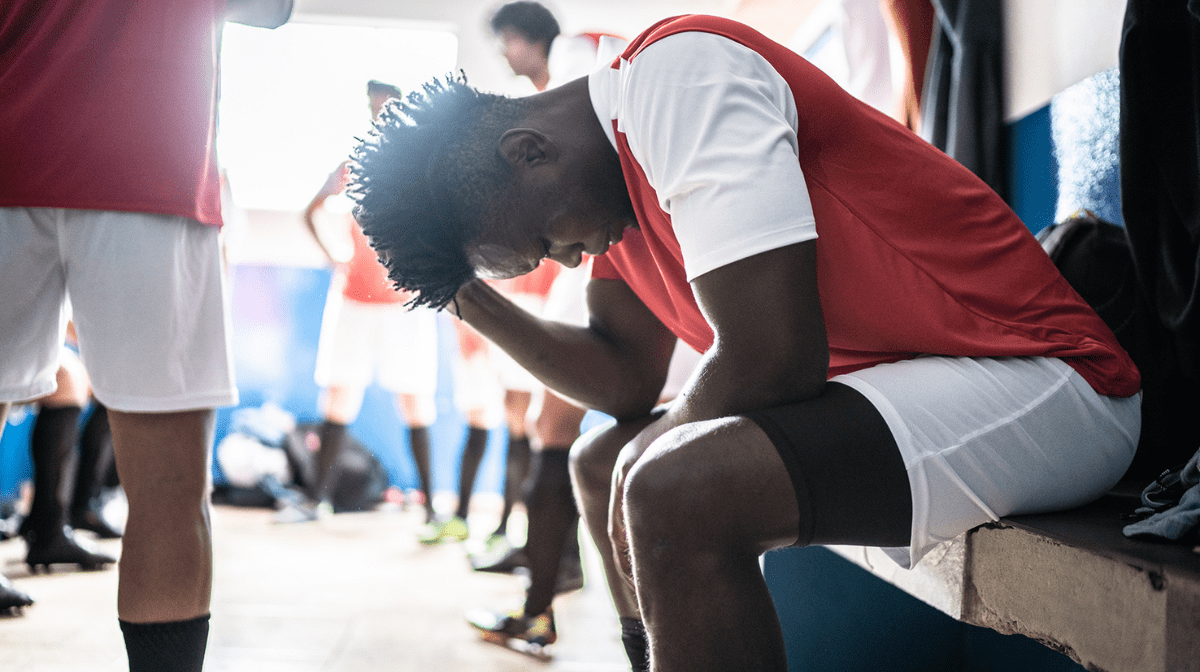 By: Heidi Harris, RD-N, LD-N, CD-N
I get it. There's a lot of demand when it comes to being an athlete. Between the pressure to perform, all eyes on you and the heavy weight of doing your absolute best for yourself and your team, that's a lot of responsibility on your shoulders! Not to mention the actual physical demands of putting your body through so much exercise and practice. There's a lot for you to take on mentally and physically as an athlete.
One thing to be mindful of is overtraining. Overtraining your body without taking the time to rest may affect both athletes and physically active individuals both mentally and physically. Studies have even found that overtraining has been linked to mood changes such as occasional stress. Overtraining and constantly fatiguing your muscles have also been linked to potential injury and burnout.1
In this blog, we are going to discuss how you can spot overtraining and burnout, the common pitfalls athletes succumb to with overtraining and how to overcome it to power an optional season.
How to Spot Overtraining
As an athlete, you're exercising for a longer duration and a higher power output than the average individual. You do this to help achieve your peak performance. But, conditioning for athletes requires a balance between work and recovery. This means, too much work output combined with too little recovery, or time to let your body rest, may lead to complications of overtraining.2‡
If you think you're experiencing overtraining, the things to be on the lookout for are major fatigue (more than just feeling tired), reduced performance and changes in mood and sleep. All of which are necessary for optimal peak performance.1
Trainers and coaches can be on the lookout for overtraining in their athletes by noting which of their athletes show up to practice feeling exhausted, indicate decreased competitiveness, exhibit muscle soreness, difficulty concentrating, lack training capacity and reduced intensity of performance.1
All of these red flags may lead to burnout in athletes or the state of emotional, mental and physical exhaustion brought on by repetitive and physical stressors. But, not to worry! With a combination of healthy hydration, nutrition and recovery, overtraining can potentially be mitigated or avoided.‡
The Common Pitfalls of Overtrained Athletes
It's no secret that many athletes want to do their best and be the best in their sport. It's just the nature of competition. Still, a perfectionist outlook may also be contributing to overtraining and burnout.‡
Overtraining and burnout isn't just about personality, environment plays a big role too! Athletes may run into overtraining or burnout due to many factors. Some of these include having high training volume or competing and performing multiple times per week. Another physical example is inconsistent coaching practices. For example, are you an athlete that competes in university or school sports and club sports? That's at least two different practices and two different coaching techniques.3
Mentally, overtraining and burnout may occur when an athlete feels as though their expectations haven't been met or they may be feeling overly critical of themselves or their performance. A good example of this would be when an athlete perceives their performance evaluations are more critical versus supportive.3
Let's switch gears and discuss some strategies to help manage athletes to help minimize the potential for burnout and overtraining.
How to Manage Overtraining and Burnout
One of the most important things an athlete can do, should they suspect themselves of overtraining, is to rest and recover. I know, it sounds easy right? Well, not really. When you're constantly pushing yourself to perform you may have that "go, go, go!" mentality. It may be hard to overcome that nagging feeling and allow yourself to turn your mind off so you may focus on rest and recovery.
Rest and Recovery
When an athlete overtrains, their muscles and organs are constantly undergoing physical stress. This constant contraction of the muscles may take a toll on the body. For this reason, reducing or taking a break from exercise to allow yourself time to rest for a few days may help provide your body with the resources it needs to help recover from your training days.
Our Klean Recovery was formulated with an athlete's recovery in mind. It contains a 4:1 ratio of carbohydrates to protein to help support glycogen re-synthesis and muscle protein synthesis immediately after workout. It's also rich in amino acids, including branched-chain amino acids (BCAA), glutamine and arginine, which are crucial for muscle building and nitrogen balance.‡