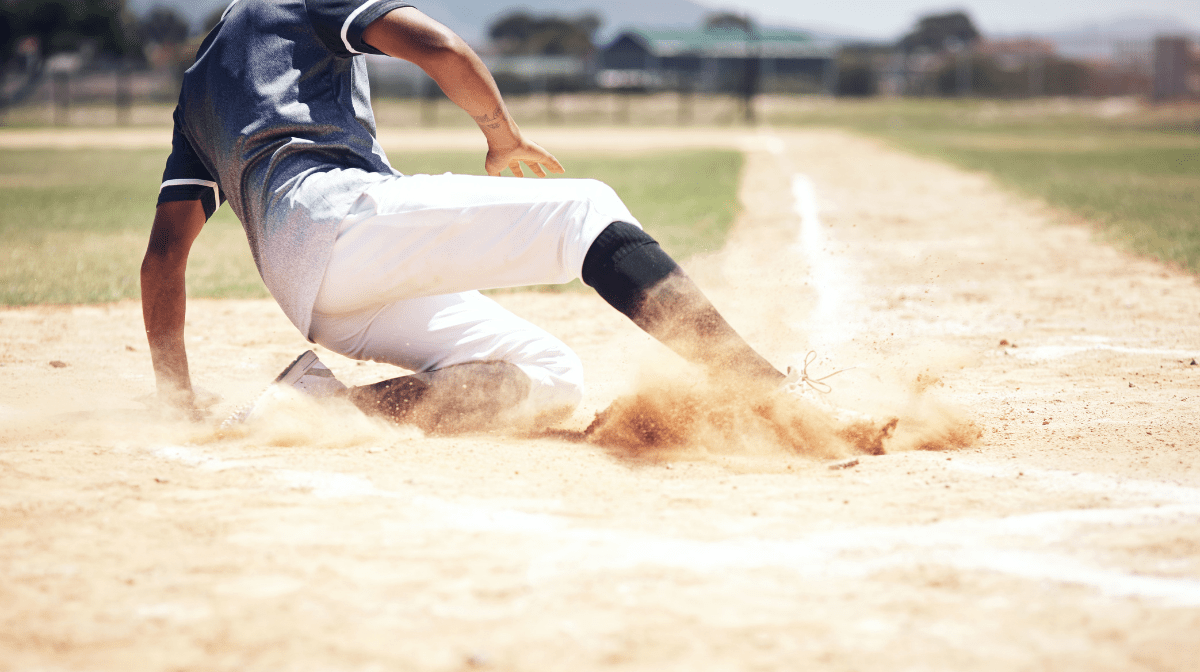 By: Heidi Harris, RD-N, LD-N, CD-N
What You'll learn: In this blog you'll learn about the nutrients needed to help support power, strength, and speed to help maximize your baseball season.‡
It's finally here! All the hard work and training you put in during the off season has now paid off. Baseball season has finally arrived! The stands are filled with loyal fans and you're ready to hit that homerun, make the crowd go wild, and elevate your team to new levels of success ranking!
While the excitement of the game and the energy of the crowd may fuel you on a mental level, what are you doing to fuel your nutritional needs as an athlete during baseball season? In this blog, we're going to talk about the nutrients to help support your power, strength and speed on the field.‡
How to Fuel for The Game
Carbohydrates
Have you ever heard of the term "Carbo-loading?" It's a common term usually most well associated with runners before a big race. Did you know this concept applies to all athletes and not just endurance athletes? Why? Simple! Carbohydrates, or sugars, starches and fibers, are an athlete's primary fuel source during exercise.1 These carbohydrates get broken down into smaller complexes, or sugars, which your body uses as an immediate source of energy during exercise.
Some examples of carbohydrates that would be good options to consume before a game include:
Starches and whole grains. Examples of these starches and whole grains include healthy whole wheat bread, cereals low in added sugar, oatmeal, crackers, rice, potatoes and even pasta.1
Fruit is another carbohydrate source that provides not only simple sugars for energy, but fruits are also a good source of many vitamins and minerals essential for your body's needs.1 Fruits also contain fiber which is another type of carbohydrate to help fuel an athlete's nutritional need.‡
Milk and yogurt is another good source of carbohydrates. I like to think of these two dairy products as half a carbohydrate and half a protein source. Milk and yogurt are a great source of both carbohydrates for energy support and lean protein.1
Since carbohydrates provide immediate fuel for your body, it's a very popular way to help provide your body with energy to optimally perform on the field.‡
Protein
Another important macronutrient to consider is protein. By protein, I mean lean protein. Simply put, lean protein is a protein source that is low in fat, saturated fat and cholesterol. More specifically, the USDA, or United States Department of Agriculture, defines lean protein as having less than 10 grams of total fat per 3.5 ounce portion, 4.5 grams of saturated fat per this portion and fewer than 95 miligrams of cholesterol in the same 3.5 ounce portion size.2
It's generally recommended that athletes intake their protein roughly 3 to 4 hours before a game. This will allow for ample amount of time for protein to be digested and not leading to potential gastrointestinal discomfort while exerting high amounts of physical energy output.3
Some healthy sources of lean protein include:
Beans and Lentils are great sources of proteins low in total fat and high in fiber. Fiber is another type of carbohydrate essential for performing athletes.4 ‡
Lean meat such as 93% ground beef, pork loin or even skinless poultry like chicken breast, of white meat turkey.4
Seafood and fish are other great sources of lean protein. These include white fish and even fatty fish like those high in omega-3 fatty acids like salmon, anchovies, and trout. Shellfish such as shrimp, lobster, clams and mussels are also great lean protein sources and very nutritious. 4
Protein in a Time Crunch
What if you're in a time crunch and you don't have time to prepare a well-balanced meal before the big game? We've got you covered. Our Klean Isolate is a clean whey protein isolate that can easily be added to any beverage (shout out to milk from earlier!) to help enhance your daily protein and amino acid intake.‡
Studies suggest that protein needs may be affected by age and activity level. Scientists have also found that when carbohydrate intake is limited, adding protein may help power performance. Research also suggested that increased protein synthesis follows prolonged exercise.5 If you're looking for a different flavor option, our Klean Isolate comes in natural chocolate, vanilla and strawberry too! So many to choose from.‡