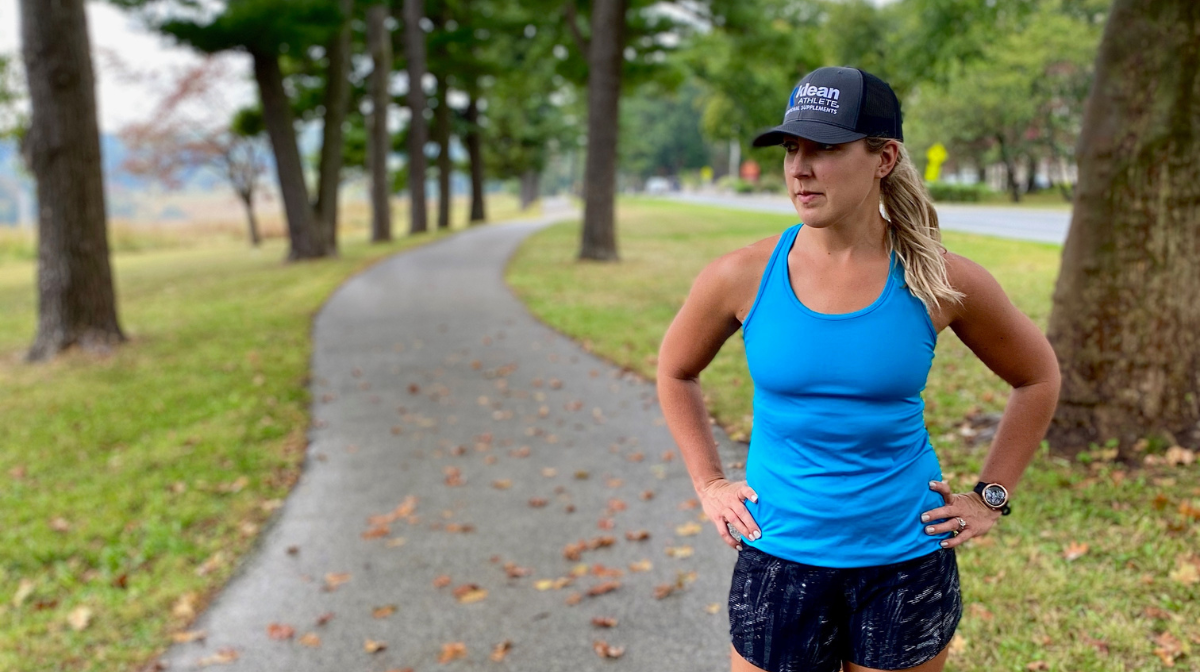 By: Heidi Harris, RD-N, LD-N, CD-N
What You'll Learn: In this blog, we will discuss what mental fatigue is in athletes, how to identify mental fatigue, how it effects an athlete's performance and which lifestyle practices and nutrients to help support overcoming mental fatigue.‡
We talk a lot about our physical achievements and musculoskeletal system in our Klean Athlete® blogs. What is the one organ that rules over all other parts of our bodies? Let me give you a hint: you're using it right now, even as you're reading this blog. That's right! It's your brain. We spend so much time talking about the nutrients to help physically support your body, we haven't spent nearly as much time discussing how to nourish your mental capacity as an athlete. Mental exhaustion, also known as mental fatigue, is a very real thing. I'd be willing to bet most athletes have felt it at some point during their athletic career.‡
Mental fatigue is one of those things that is believed to negatively impact overall sporting performance.1 For this reason, we wanted to discuss what mental fatigue in athletes is, why it occurs and how you can nourish your mental stamina to help you overcome that mental exhaustion the next time you experience it.‡
What Is Mental Fatigue in Athletes?
Mental fatigue is a psychological state of being that is often a result from demanding cognitive activity that has been associated with negatively impacting an athlete's physical performance.1 Mental fatigue has just recently become a more well-known phenomenon, and due to this, it may still be challenging for coaches, trainers and even athletes themselves to identify when mental fatigue is starting to set in and even effect their overall performance. This means, screening for mental fatigue may be challenging. Research has found some key factors to help you when you're not feeling that into training.‡
What Does Mental Fatigue Look Like?
First and foremost, mental fatigue has been associated with changes of behavior in athletes.1 Take note if you start to experience feelings of disengagement, decreased motivation and enthusiasm and increased displays of emotion and even withdrawal. Also watch out for changes in concentration and focus. These changes in concentration may include decreased discipline and attention to detail. If you feel "off your game," and are missing plays or moves you usually are on-point for, this may be a descriptor of mental fatigue.1‡
What Causes Mental Fatigue?
The exact causes of mental fatigue in athletes is still not completely determined. However, research has found that there are many factors that may contribute to mental fatigue in athletes. Media engagements (I'm looking at you, social media), or even study and work commitments were found to contribute to mental fatigue.1
It was also found that athletes who participated in repetitive tasks, over analyzed plays, or spent time over thinking about their specific sport experienced the onset of mental fatigue.1 If that's not enough, environmental factors such as instability at home or even major life changes may affect an athlete's outlook and personality, potentially making them susceptible to mental fatigue.1 Be vigilant when you're not feeling on your a-game. This same research found that mental fatigue may cumulatively build up in the athletic environment.1
How to Overcome Mental Fatigue with Nutrition
According to the Mayo Clinic, mental fatigue is often associated with occasional stress. One of the best ways to help overcome your mental fatigue is by identifying the root cause of your occasional stress.2
Occasional Stress
If you're looking for nutrients to help support your neurological health, B Vitamins are a great option to consider. Not only are they metabolic coenzymes in energy-producing pathways, but B Vitamins have supportive roles in tissue integrity, modulation or neurotransmitters and neurological health.3 Our Klean B-Complex is a combination of essential B Vitamins to help support physically active athletes.‡