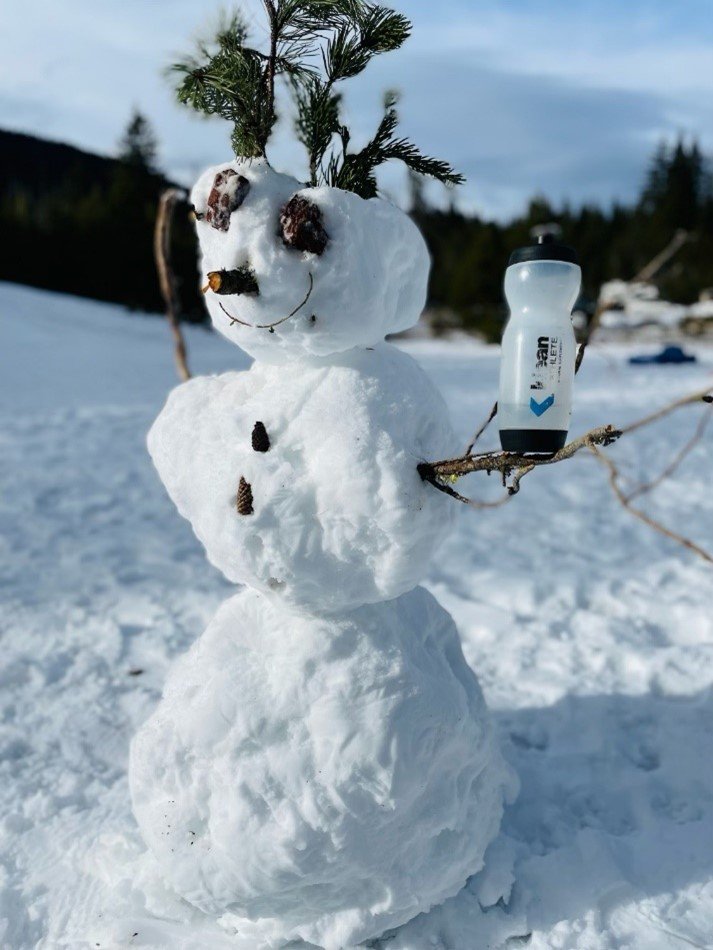 By: Heidi Harris, RD-N, CD-N, LD-N
What You'll Learn: In this blog, we will talk about why it's important to support your hydration during the colder winter months and discuss how to support your hydration during winter fitness.
Winter Fitness at its Finest:
As athletes, we know how important it is to stick to our exercise training and fitness goals. Exercising in the winter can really be a challenging time, filled with many obstacles we wouldn't otherwise experience during the warmer weather months. Getting the motivation to go exercise in the cold temperatures can be a challenge, from dealing with that cold air burn in your lungs to starting your workout in darkness – because let's be honest, it starts getting dark at 3:30 pm.
One way to help your winter fitness be a success is by supporting your hydration. It's a common misconception to think dehydration may only be a risk during the summer months. While it may not feel like it, athletes may also run the risk of dehydration during the colder weather months because of not being properly hydrated. Hydration is an important part of any fitness routine, even during the winter months and especially when exercising in colder temperatures. Keep reading to find our why your body needs to be properly hydrated before winter exercise and how you can help support your hydration before your next workout.
The Importance of Water:
Water is essential.
1 Not only does it make up approximately 60% of your body weight, but your body also relies on water molecules to help regulate and perform all the necessary enzymatic processes to help maintain homeostasis.
2 Not providing your body with enough water can limit the body's efficiency of transporting nutrients, inhibit eliminating cellular waste and affect hydration of the body's vital tissues and organs. A lack of proper hydration may lead to a risk of dehydration.
Why is this important? When you exercise, you are partaking in an activity that inherently makes you sweat. This is a type of fluid loss. Those fluids that are lost during exercise ultimately need to be restored or replenished. That's part of the reason why you've probably heard your trainers or coaches remind you to drink water before, during and after exercising. You've probably also heard them talk about replenishing your electrolyte stores too. That's because in addition to water being lost as you sweat, exercise uses electrolyte stores in order to create energy and electrolytes such as Sodium, Potassium, Magnesium and even Chloride are necessary for activity and recovery and require replenishment. Our Klean Electrolyte Supplements are specifically formulated to help replenish electrolytes and retain hydration to help support your hydration.